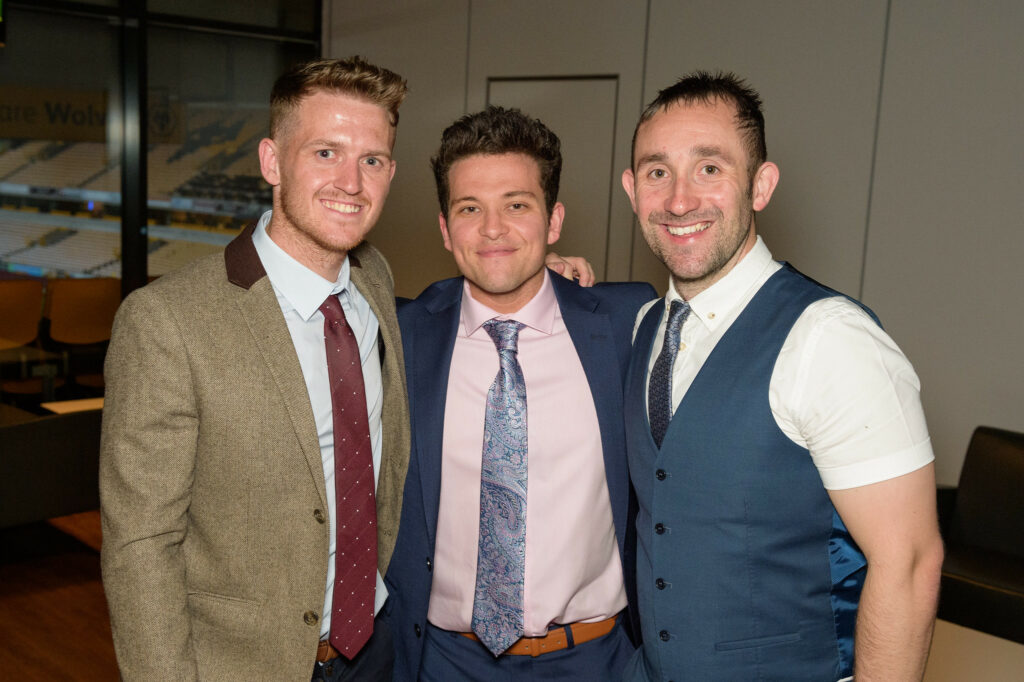 – Lee Hardwick (Left) Sports Development Officer, University of Wolverhampton
Since kicking around a football as a youngster, Lee found his passion on the pitch – but little did he know his love for football would embark on a path to his future career.
At 10-years-old, Lee joined his first football club and as his skills developed, so did his love for sport. The interaction with his team mates was a bond like no other "the feeling you get when you've won a game, that buzz, there's nothing quite like it" – says Lee.
"To me, sport is many things – it's a release, an escape, a way to improve your fitness and an opportunity see your mates. Overall, it's a chance to take some time out for you and enjoy yourself."
Like most young boys, becoming a footballer was the dream for Lee, but given the competitive industry and likelihood of having a career as a professional footballer, he explored alternative careers in the sports industry.
However, on GCSE results day 2007, it became clear that the road to achieving his dream career wouldn't be as simple as he imagined.
A bright young man, but also an easily distracted 'cheeky chappy' in the classroom resulted in Lee not receiving the grades he expected to be able to secure a place at his chosen college.
Lee said: "I'll never forget the day I opened my results and the feeling I got in the pit of my stomach, knowing I had let myself down. It was then that reality hit – I knew I was capable of achieving far better and I had to do something to change the course of my future."
Lee attended sixth form to retake his Maths GCSE and studied a BTEC diploma in Business Studies to achieve the qualifications he needed to secure a place at Walsall College – a place he felt a true sense of belonging and developed further appreciation for sport.
"My time at Walsall College was amazing, it was the perfect course for me. Being a performance-based course meant I had the combination of practical and classroom based study which enabled me to thrive in further education both on and off the pitch."
During his time at Walsall College, Lee achieved his football coaching badges and volunteered to coach football clubs for under five-year-olds, to give children a positive introduction to sport in a fun, educational environment. This soon led to paid opportunities to further develop his skills and enhancing his CV at the earliest opportunity before taking the next step on his educational journey.
As the youngest in the family, Lee looked up to his siblings and saw the benefits in both work and higher education – to start earning a decent living in his late teens was a very tempting offer but he knew in his heart he owed it to himself to pursue a career in sport.
In 2010, Lee attended the University of Wolverhampton, studying a BSc (Hons) degree in Physical Activity, Exercise and Health and graduated with a 2:1 in 2013 – an accomplishment he holds dear and will forever be proud of.
Following graduation, Lee was successful in obtaining a role as a sports assistant/fitness instructor within the WLV Sport department at the University. Proven to be a skilled and valued member of the team, Lee progressed to take additional training, further his development and succeeded in a number of internal interviews and secondments which led to significant promotions over the years and now holds the position as the University's Sports Development Officer.
Lee engages with thousands of students across the university on a variety of platforms, providing opportunities to improve the wellbeing of students through sport.
"Working with students is what makes the role – the University is packed with students from different cultures and backgrounds and I love being able to make a genuine difference to students who are keen to explore sport whether it's to improve their wellbeing, further their experience, build relationships or just get involved and have some fun."
As a Sports Development Officer, Lee has worked with students in groups and on a one-to-one basis depending on the support they require. Over the past year, he has worked closely with a first year student who was keen to develop her skills but was shy and slightly reserved to do so – a familiar feeling for Lee.
"As a student, I was quite reserved which stopped me from getting involved in the social activities at university, including sport – ironic eh? I recognise myself in quite a few of the students I work with which is a bonus – because I can relate and help them break the barriers that I once couldn't and it's amazing to see the confidence grow in students and know I've made a positive impact."
Recently, Lee has been recognised for his commitment and dedication in supporting students across the University to reach their full potential and was shortlisted for the Pastoral Care Award in the annual Students' Union awards 2020.
Over the years, Lee some astounding career highlights from playing football with the legendary Roger Milla, attending meetings and tours at Wembley Stadium and St George's Park National Football Centre and been alongside a number of high profile sports professionals including Chelsea FC and Olympic gold medallists.
Speaking about how higher education has had an impact on his career, Lee said: "Higher education gives you the opportunity to have a career, not just your standard 9-5 job. I would not be in the role I have now without higher education and I wouldn't have had the opportunities and successes along the way.
"The University is known as the 'University of Opportunity' and for me, it's certainly lived up to its reputation. I have progressed in my career thanks to the education, continued development and support I have received at the University that I doubt I'd have had the opportunity to achieve anywhere else.
"I honestly believe that if you find your passion, success will follow. I love that I'm forever developing in my role and I'm excited to see where it will take me next.
"If you had told me ten years ago, I would have been a guest speaker in lectures talking to a room packed full of students – I wouldn't have believed it.  I'm much more confident than I ever thought possible and I have the University and the people within it, to thank for that. I can only hope that I have the same impact with the students I work with and hope they believe in themselves as I believe in them."
Twenty years on, alongside juggling work and two young sons, Lee continues to play football for a local team and still gets the same 'buzz' as he did as a young lad whenever he's back on the pitch.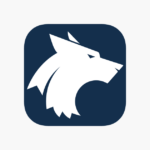 Follow @wlv_sport on social media and check out the opportunities available to keep yourself active while you study.